Manchester United have started the new year by beating Aston Villa and Burnley to go top of the Premier League table which is the first time they have achieved this feat in January since 2013 where they then went on to win the title. Many have had their doubts as to whether Manchester United can carry on their form and go on to actually win the Premier League, however, Sky Sports commentator and former Manchester United player Gary Neville has gone on to point out and ask the question "Why shouldn't Man Utd fans believe?". The Premier League is a very competitive league which means if Manchester United want to win, they are going to have to perform consistently and, in some games, scrape through to get the results they need.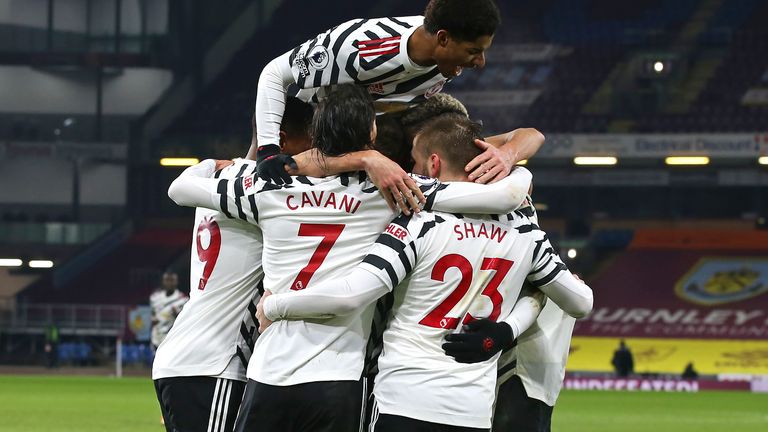 This year's Premier League season has been anything but predictable and with every game it gets much harder to say who will come out on top. Manchester United themselves have had some very bad results this season with losing 6-1 at home to Tottenham Hotspur being one of their poorest, however, there has also been much more better games for United, in particular, some of their brilliant comebacks such as their 3-2 win away at Southampton where new striker Edison Cavani scored 2 goals to send the game in United's favour. Consistency seems to be an issue for every team this season and Manchester Utd are very guilty of not having much, whilst they are now doing much better in the Premier League, they have been knocked out of both the Champions League and the Carabao Cup. If they want to stay at the top right till the end, they are going to have to focus now more than ever to make sure they do not fall back into their inconsistent ways.
Defenders Harry Maguire and Victor Lindelöf have also been a problem for Manchester United's consistency this season as they have faced much criticism when playing together and have got critics stating that they both possess qualities that do not work together and the use of a much pacier center back such as Eric Baily is shown to have more positive effects as during the times he has played this season in the league United have won 5 out of 6 games with the other game resulting in a draw. Also, when he has played alongside Harry Maguire it has been shown that the pair have complementary qualities that make their defensive partnership look a lot more solid than that of Maguire and Lindelöf. It does seem as though if United were to lift the league this year, Baily and Maguire should be the defensive partnership to lead the team there.
 However, consistency is not all you need to win the league, there will always be that one-star player who for the majority of the time is putting in shift after shift while also creating that little bit extra and it is not fair to talk about Manchester United's chances of winning the league without talking about the man who has sparked the creativity and teamwork which has led United to the place they are in at the moment and that man of course is Bruno Fernandes. The Portuguese star has emphatically made his mark on the Premier League since joining in January last year. This season alone he has 11 goals and 7 assists. Not only is he excelling in his creativity with his attacking mindset but also his magical midfield ability has also been shown by his passing and how he has played more successful through balls than any other player across Europe's top five leagues this season. His work rate and genius football ability will be something that will always be remembered and will be acknowledged greatly at the end of the season even if United do not go on to win the league.
Another big talking point to Manchester United's season has been the future surrounding the manager Ole Gunnar Solksjaer. After losing 6-1 to Spurs at home, then being knocked out of the Champions League a couple of months later, many thought that Solksjaer's job was severely on the line with even some United fans saying it was time for Solksjaer to leave. However, Solskjaer has fought back valiantly against his critics and he is now leading his team at the top of the Premier League which has also helped them to gain a current 11 game unbeaten run.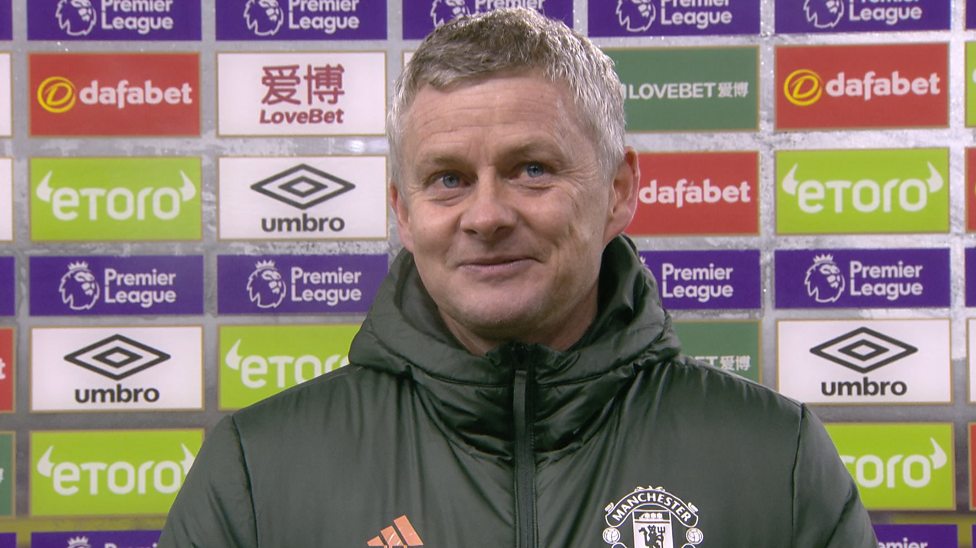 Manchester United's next game is against Liverpool in the Premier League on Sunday 17 January at 16:30, with this being a massive game for both teams. Will United go six points clear at the top? or will Liverpool fight back for their top spot? It will certainly be interesting.