In recent years, representation has become a big topic. Whether you are talking about making films or making television, it is bound to come into the conversation somewhere. We live in a world where many feel that it is important to us to be able to see ourselves in the characters we see on our screens. And that goes beyond being able to say things like 'I would have done that' or 'I agree with that character'. It goes beyond being like a character on screen, representation is about seeing characters and people that look like you, or are the same race or religion, or perhaps characters are illustrate the truth in the LGBT Community. It is about being able to see yourself, your world, highlighted by a character or a person who you can then relate too.
Let me give you a prime example of why representation matters. When Dreamworks released 'Home' in 2015, a film featuring a young black american girl with a natural afro hairstyle as one of the main characters, coloured girls with natural hair were finally able to see a character who looked just like them, and that is an empowering thing. You can say the same about the music video for Beyonce's 'Formation', which features a number of black dancers showing off their natural hair with pride. Seeing something like that can help people to feel better about themselves.
There is so much that you could talk about when it comes to representation in the world of theatre and the arts as a whole. And whilst I am happy to say that things seem to be going in the right direction, of course, there is more that can be done but we will come to that later. First let's talk about something that happened over the weekend, to an audience of millions.
The arts doesn't just happen on our stages, it happens on our television screens as well and over the weekend, one of the most popular shows currently on television took a big step forward in terms of representation. On it's result show on Sunday 3rd November, Strictly Come Dancing featured a same sex dance. Whilst you could say that this isn't the first time after the pro dancers swapped partners during a performance to 'Believer' by Imagine Dragons last year, this is the first time that two dancers of the same gender have been the featured performance, dancing together in a full routine. Professional dancer's Johannes Radebe and Graziano Di Prima performed a beautiful routine together to a live performance of 'Shine' by Emile Sande to the praise of many online. One of the things I think that was so wonderful about it was the fact that they didn't make a fuss about it on the programme. No one said 'this is an exclusive' or 'this is a strictly first'. They didn't actually mention it at all which, in my opinion, is great because they didn't treat it like something out of the ordinary, it was treated like any other pro dance. It was treated as normal, and in turn, accepted. I have seen countless posts across social media praising the pair and the show, with many stating the importance of young boys seeing boys dancing together on such a big and popular platform. This is why it matters.
In theatre, I have seen many brilliant examples of representation in theatre, and can understand the importance of it all. Look at the recent Gender swapped production of Company for example. With Amy becoming Jamie, a gay couple were given a spotlight in a hugely popular show, and these characters quickly became a hit with the audience. Those in the LGBT Community may have been able to see themselves represented in the characters of Jamie and Paul.
On the subject of gender, what about when composer Toby Marlow stepped in to play the role of Catherine Parr in Six, blurring the lines in gender and opening up the debate about what gender can play what role. If Toby could play Catherine, what other female roles could a male performer play. Many would say that the possibilities are endless.
In terms of the representation of colour and ethnicity, we sadly have to talk about a of negative points. With Aladdin, Motown and Dreamgirls all closing in the West end in the last year, the number of shows with a largely coloured cast has dramatically dropped. I have seen a number of jokey comments online about the upcoming production of The Prince Of Egypt being needed to raise west end diversity. When Big the musical announced it's cast, many questions were asked when it was revealed that it was a completely white cast. For a show set in New York, perhaps one of the most ethnically diverse cities in the world, they could have been much more inclusive in it's casting. It's a touchy subject for many.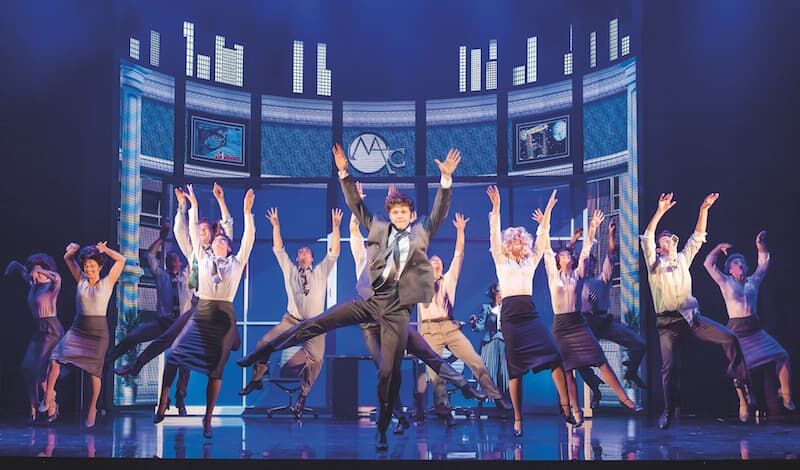 Something that I have noticed recently when seeing shows is a change in the look of the cast in general. Have you noticed that not everyone is slim anymore, not everyone has that ideal body shape that instagram and other social media tries to drill into us. And I think that it is a wonderful thing. I'm not little, I don't have that perfect body shape, but to see performers with a body shape like me on stage is incredibly empowering. I see someone bigger dancing, performing and amazing the audience and think 'wow look at them, they are just like me'. That is why representation matters.
What do you think? Why does representation on stage matter to you?