To quote rock band Slade 'It's Christmas!' and what does everybody love to do at Christmas? Sit down, all comfortable and cozy, and enjoy a festive feel good movie. In today's world of streaming services and massive DVD collections, there are countless Christmas films to choose from, and everyone has their favourites. So whether it's in the buildup to the big day, or a family sit down after a massive Christmas dinner, there is always time for watching a Christmas movie.
Are you a fan of the Grinch?
Or do you prefer the story of Buddy the elf?
Or are you a fan of the more classic White Christmas?
If you are in need of inspiration when it comes to picking a festive treat of a film, here is my top five, the five movies that I watch every Christmas without fail.
Miracle on 34th Street
It's a classic, and its story of cynicism turned belief is enough to melt even the coldest of hearts. It's overly sweet, with its use of cute kids and Christmas imagery, but it's impossible to resist. Everyone needs a little bit of magic and belief in their hearts at this time of year and this is the perfect film for giving you just that.
The Santa Clause 
Okay, so this may not have the cheeriest of beginnings with Santa meeting an unfortunate end, but with Tim Allen in the role of Scott Calvin, the man who has to suddenly step into Santa's famous shoes, this film is full of childhood nostalgia. From the magical north pole to the magically growing beard, the Santa Clause is charming and heartwarming, with some truly funny moment courtesy of Allen's grumpy approach to playing Santa. Its a shame about the weird sequels though. 
Arthur Christmas 
The newest film on my list, Arthur Christmas is an animated film from Sony Pictures Animated in partnership with Aardman. It tells the story of Arthur, one of Santa's two sons and the sibling who always felt that he was a disappointment to his father compared to his much more disciplined, organised brother. Whilst his brother has turned Christmas into a perfectly sorted military operation, Arthur is much more traditional in his approach, answering the children's letters and agonising over the perfect gift wrapping technique. When one child's present is left behind when Santa leaves on his round, Arthur takes it upon himself to make sure that it gets there in time for Christmas morning. Featuring the voice talents of James McAvoy and Hugh Laurie, this film is just adorable and has become a favourite of many. 
Nativity! 
It's hard to believe that it's been ten years this festive season since Nativity! first hit our screens. Created by Debbie Isitt, it tells the story of primary school teacher who hates Christmas and gets stuck directing the Nativity play at St Bernadettes, a struggling school full of underdog kids. A little white lie leads to the whole of Coventry believing that Hollywood is coming to see their show and with childish Mr Poppy getting the children all excited about being famous, Mr Maddens is left to put on the biggest ever Nativity. Packed with adorable children and catchy songs, Nativity is a firm favourite of many.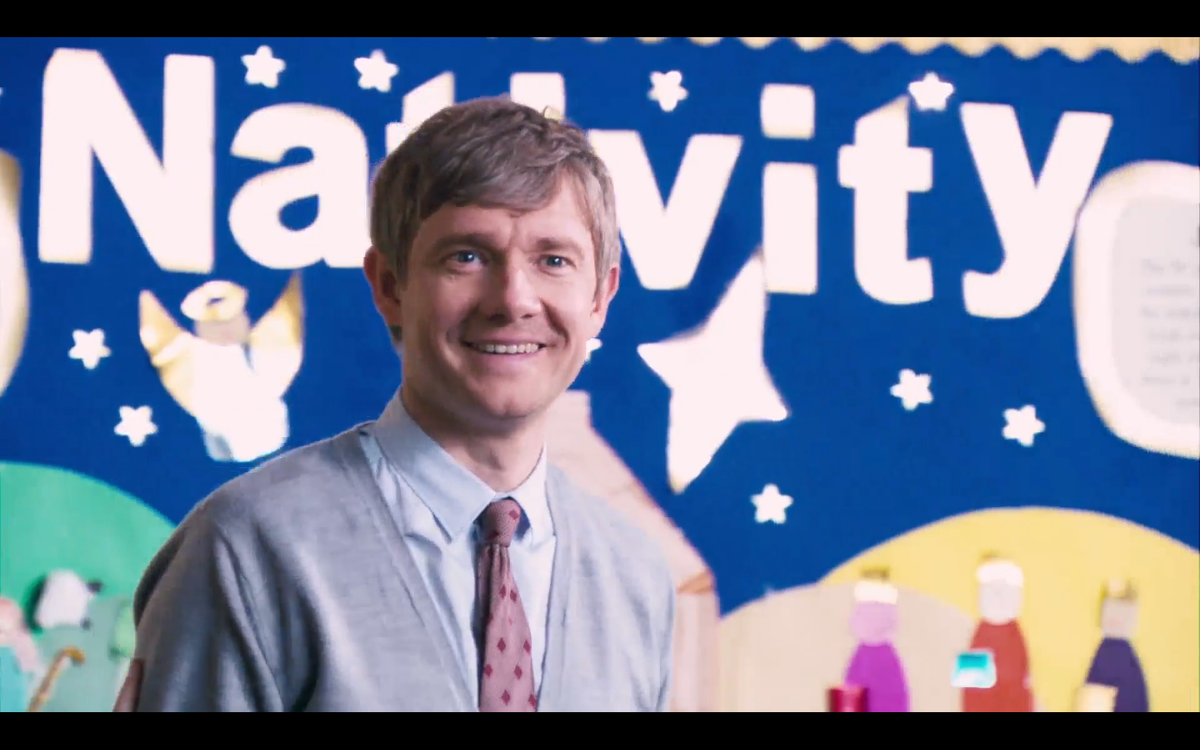 Elf
Who knew that Will Ferrell in the role of a human who grew up thinking that he's an elf and goes searching for his human father would be stage a hit. It's now considered to be a christmas classic to many and has been turned into a highly successful stage musical. It's story of finding where you belong and the importance of believing in Santa Claus have made it a Christmas favourite and well as giving us many quotable lines such as 'Santa's coming! I know him!' and 'You sit on a throne of lies!'